Enjoy Comprehensive Dental Services Here In Ashburn
When was the last time you looked forward to your dental appointment? It just doesn't happen, right?
At Dulles Life Smiles, we focus on preventive care because we believe the best treatment is avoiding oral issues altogether. Dr. Gino provides preventive care to patients of all ages, empowering you to keep your smile beautiful and bright.
We're serving all of Ashburn with dental cleanings, whitening, cavity procedures, and so much more. Fill out the short form on your screen to learn more today!
For Dental Needs Large And Small, We Have The Answer
Our team here at Dulles Life Smiles is ready to meet your needs no matter what they might be. We're proud to welcome people all across our community in for professional dental care that won't leave you dreading your next day in the chair.
Routine Cleanings & Exams
Along with proper at-home oral care, regular six-month teeth cleanings and oral exams from Dr. Gino are critical for keeping your mouth healthy. At your appointment, we'll clean and polish your teeth to remove plaque and tartar, and Dr. Gino will examine your mouth, take x-rays, and look for signs of common oral health issues like gum disease and tooth decay.
Fluoride Treatments
Fluoride treatments prevent cavities by remineralizing teeth that are weak due to minor decay. Dr. Gino will apply a fluoride-rich gel onto your teeth, and your enamel will absorb the fluoride and other minerals. After a few minutes, the solution will be rinsed away, leaving your teeth stronger and healthier. This treatment is typically administered after a cleaning, and it is a great option for those who are prone to cavities.
Dental Sealants
Dental sealants consist of a strong, transparent liquid resin that is painted onto your rear teeth. This resin is hardened with a UV light, creating a strong barrier that prevents acid, bacteria, and food particles from contacting your tooth. This treatment can help prevent cavities for up to 10 years.
Dental Fillings
Fillings are used to help repair cracked or broken teeth, teeth that have been worn down from misuse, or to fill the treated area left from decay. Treatment depends on the extent of damage and type of filling you decide on. Dr. Gino can help you find the right options for your situation!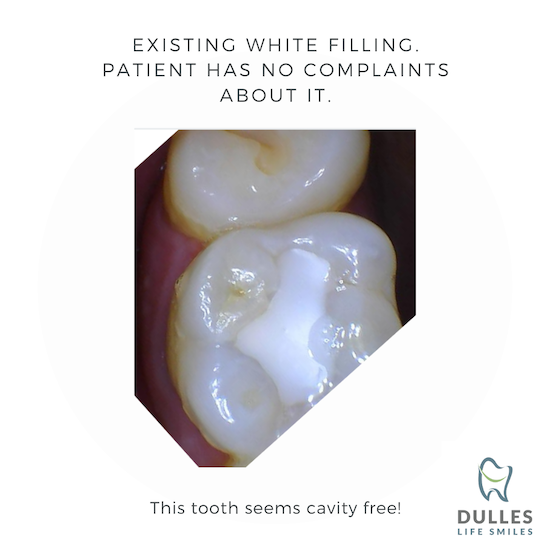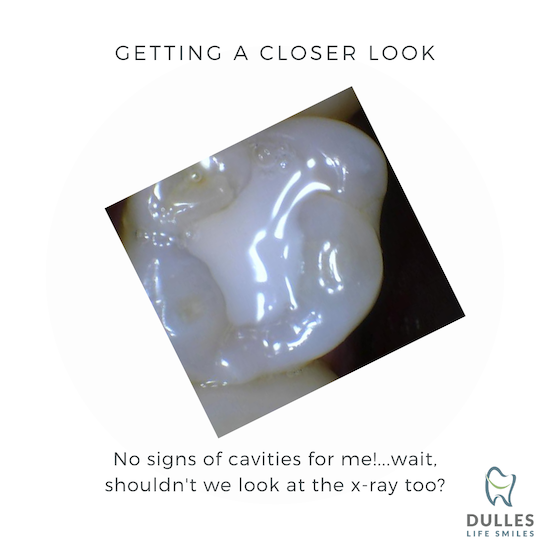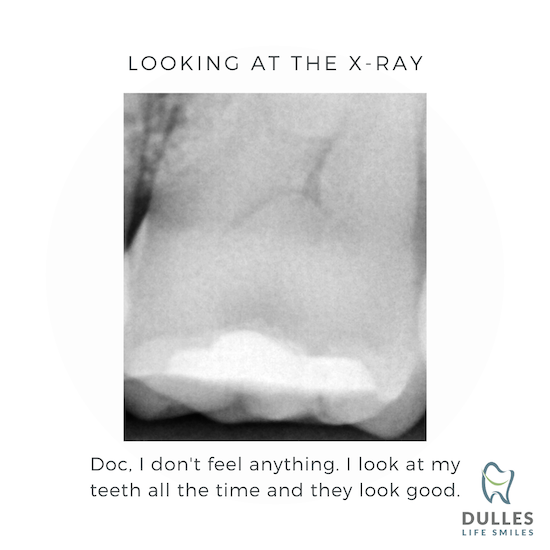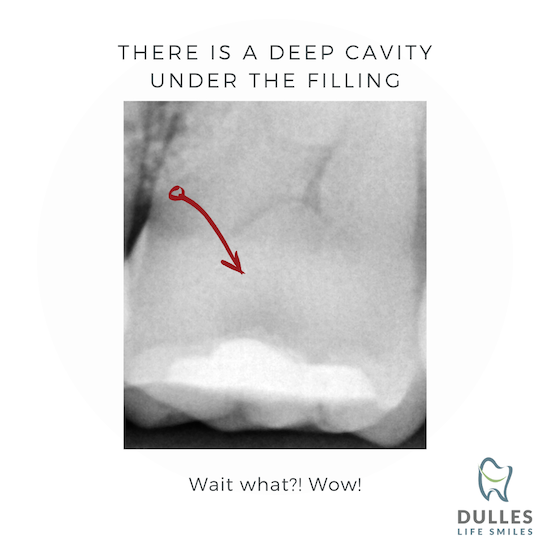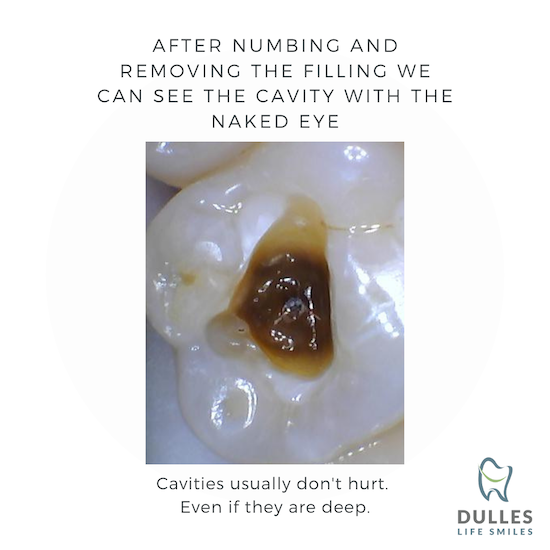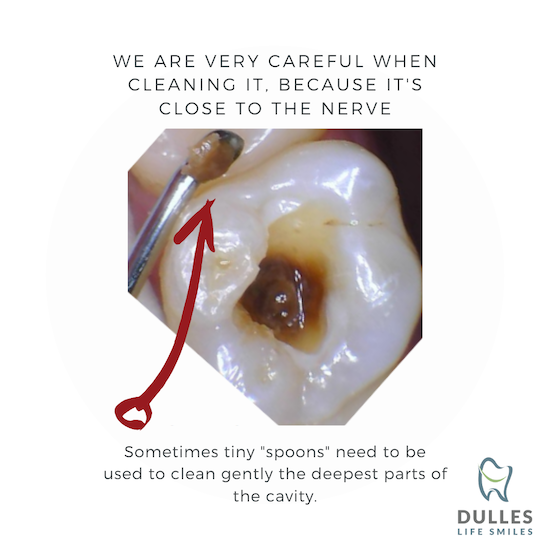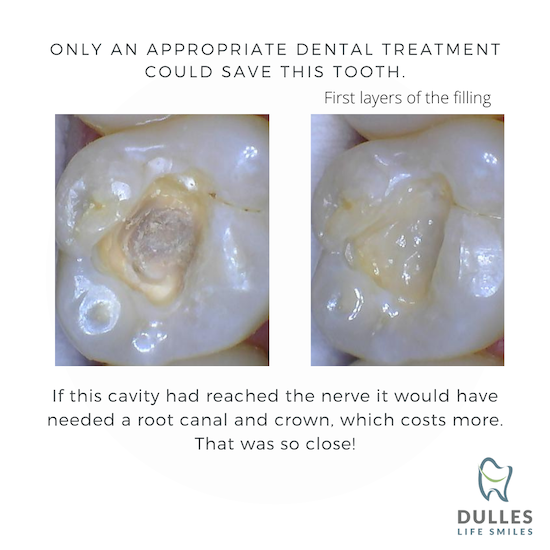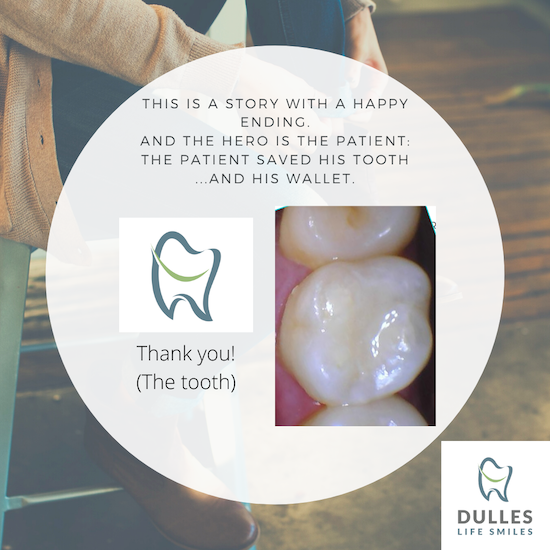 Periodontal Care
Proper periodontal care is critical for reversing or stopping the progress of gum disease. At our office, we offer deep cleaning (scaling & root planing) and antibiotic treatments, as well as gum flap surgery. If you think you may have periodontal disease, contact us now to learn more and get the care you need.
Oral Cancer Screenings
Regular oral cancer screenings from Dr. Gino are the best way to catch any serious issues as early as possible. During preventive appointments, Dr. Gino will use an intra-oral camera to look for any potential signs of oral cancer. By checking for oral cancer during each six-month checkup, we will give you peace of mind that your mouth is healthy.
Learn More Today About The Best Dentistry Services In Ashburn
For dental needs large and small, we have you covered. We're providing the community here in Ashburn with the best general dentistry services in town.
Fill out the short form on your screen today to learn more about how our team at Dulles Life Smiles can change the way you think about dental appointments forever.